Mitsuhiro Ichiki
(born January 10, 1982) is a Japanese voice actor working for the talent agency,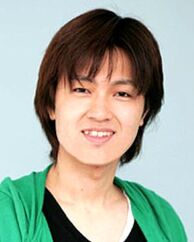 Mausu Promotion
. Ichiki's noteworthy credits include: Yukio Hans Vorarlberna (
Bleach
), Kazuya Aoi (
Freezing
), Takeyama (
Angel Beats!
), Haruo Yoshikawa (
Magikano
), Hou (
Tayutama: Kiss on my Deity
), Yūki Fukuzawa (
Marimite
), and Daigo Kurosaki (
OniSuki
). He lent his voice to
Hanone Inukida
in the
He's Our Fallen Angel
anime series.
Ad blocker interference detected!
Wikia is a free-to-use site that makes money from advertising. We have a modified experience for viewers using ad blockers

Wikia is not accessible if you've made further modifications. Remove the custom ad blocker rule(s) and the page will load as expected.